Welcome to the start of a great career!
As an Estimator, you ensure project success through estimating, scheduling, and project design management.
Career Ladder
Visualize Your Path to Success!
Project Engineer Estimator
Sr. Estimator or Specialty Estimator
Lead Estimator or Precon Director
Employee Benefits
Medical, Dental, Vision
Flexible Spending Account
Matching 401(k)
Paid Vacation
Commuter Benefits
Short-term and Long-term Disability
Life Insurance
Employee Assistance Program
Identity Protection Plan
Paid Holidays
Legal Plan
Estimator Bonus
Meet Our People
Suzy Jillson

Chief Estimator

"Walsh allows me to take my training from architecture school and integrate it with construction. Walsh is a family owned company, and that is truly the atmosphere that you get when working at Walsh."

I went to school for Architecture. When I got out of school, I was excited by the opportunity to work for a construction company. I started out as a Project Engineer in the field, when the job was coming to an end, I was sent into the office to help in estimating. I found that I truly liked estimating and the ability to work on many different project types, sizes, and geographic locations each year.

In Estimating I am given the opportunity to use the skills that I learned in architecture school and apply them on the construction side. Whether the project is a 4-week bidding pursuit or a one year working with the client, architects, and engineers developing the project with them during the design phase, I am able to visualize the building through the estimating process.

When I am not at work, I am involved in my church as well as a Board member of a Non-Profit Ballet Company/School. I also enjoy traveling, and my favorite vacation spots are Australia and Disney World.

Jim Auer

VP of Estimating

"At Walsh, I enjoy working on challenging projects in a collaborative team environment."

I am VP of Estimating for the Building Division, so I get to see all of our projects before they begin construction. Our Estimating and Preconstruction teams work with our clients, designers, and subcontractors early in the project lifecycle. I work with these teams to ensure we are responding to all project stakeholders with accurate, timely information.

I grew up in the western suburbs of Chicago and attended the University of Dayton for civil engineering. I have worked with firms in Ohio and Chicago before joining Walsh 15 years ago. I've seen the size and complexity of the projects we pursue, and I help the Estimating team by supporting the growth of employees. Some of the highlights for me have included the Raleigh Durham Airport Terminal C, the Seattle VA Seismic Retrofit, and the Tribune Tower Adaptive Reuse.

Ali Minerva

Estimator

"Working for Walsh continues to be an easy choice. In the past, I have had a hard time finding a job that is both challenging & rewarding while maintaining a healthy work/life balance. Here at Walsh, I am constantly exposed to new and exciting things, that make me feel proud to be part of the Walsh team."

I grew up in Saratoga Springs, New York located at the base of the Adirondack Mountains. Famous for horseracing. Growing up in my town revolved around track season where I worked all throughout high school and college. I attended SUNY Fredonia where I received a bachelor's degree in Physics. Right before graduating, a professor suggested I look into civil engineering and I decided to apply to Columbia University to pursue a second bachelor's degree. I live in New Jersey with my two dogs, daughter, and husband. Outside of work I enjoy hiking and traveling.

After interning for a summer on a Water Treatment Site in the Bronx, I immediately knew I wanted to work in Construction. Upon graduation I had my first work opportunity as an Estimator, which I have continued as such for my 10+ years in the industry. My favorite aspect of estimating is the constant exposure to different bids and types of work. I have been with Walsh since the opening of the New York/New Jersey office, a little over five years ago. Being one of the first people to start in that office, I have been able to watch the region grow. We now have well over 100 employees in the region and have grown out of our office space several times.

I specifically like working at Walsh because of the sense of community throughout the company. From the top down, we are encouraged to communicate with other offices and use each other as a resource in order to be as successful as possible. I have had the opportunity to meet other people throughout the country and look at work in multiple states. It helps to keep the workload constantly exciting and allows me the opportunity to learn many different types of construction. I think the sense of comradery at the company has also helped make me stronger.
Don't see what you're looking for?
Join Our Talent Community and receive new job opportunities in your inbox.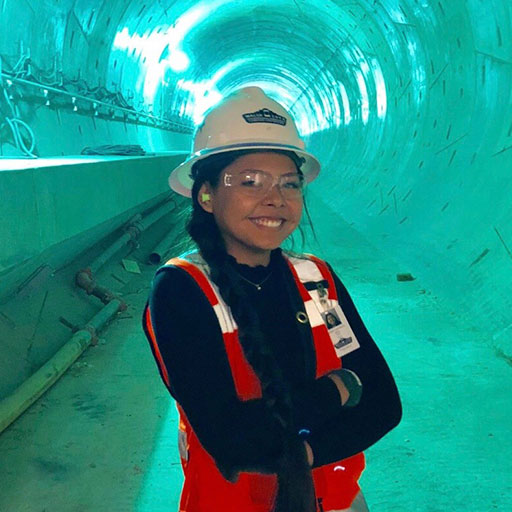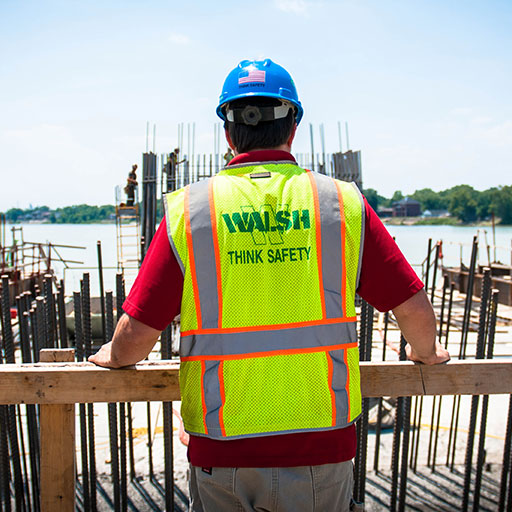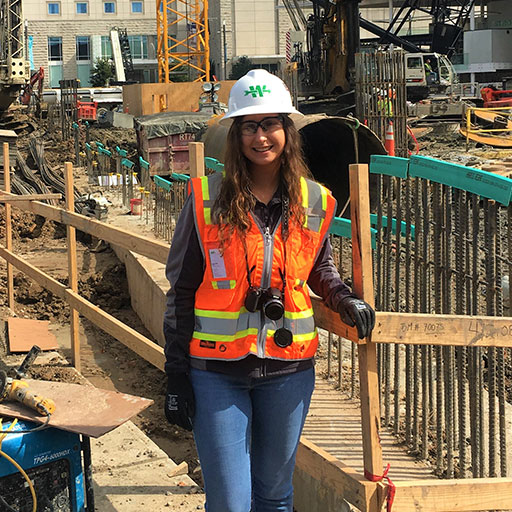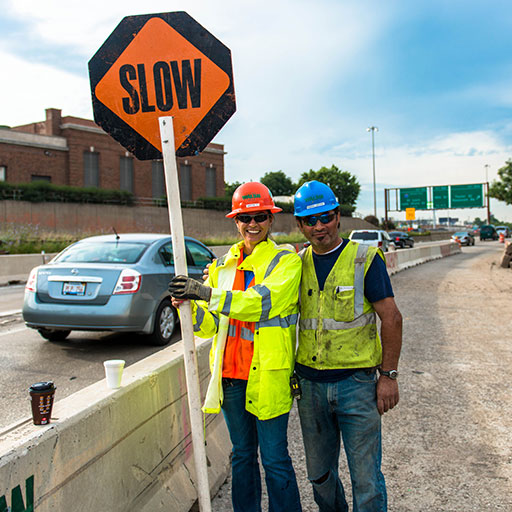 Videos
HCSC Vertical Completion
Walsh Construction was the original design/builder of the 33-story structure that accommodated 4,400 occupants. Twelve years later, we served as construction manager expanding it to 57 stories and 8,000 occupants.
The Walsh Group & Rebuilding Together
The Walsh Group is committed to giving back to the communities in which we work and live, and we are proud to be a long-time supporter of numerous charitable organizations, including Rebuilding Together. Rebuilding Together is a US non-profit organization working to preserve affordable homeownership and revitalize neighborhoods by providing free home repairs and modifications to low-income homeowners.